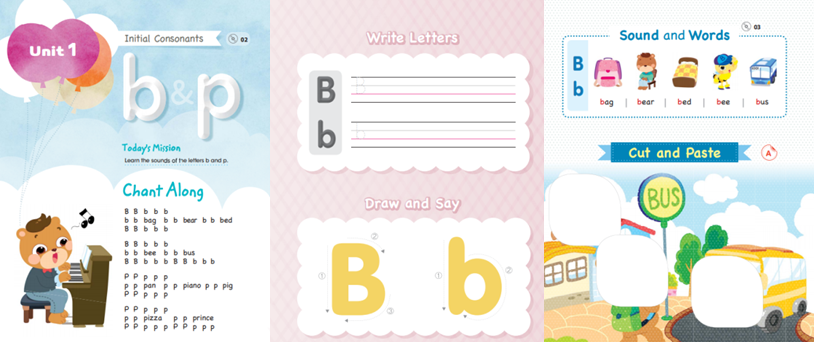 Introducing the Ebridge Alphabet and Phonics series!


Compass Publishing is pleased to announce the release of the Ebridge Alphabet and Phonics series, a comprehensive, twelve level series for kindergarten and primary learners, three covering alphabet awareness and nine covering phonics skills!

The series also builds fine motor skills, handwriting, and foundational vocabulary. Each book in the series comes with stickers, cutouts, and a CD-ROM of interactive activities and games to make learning fun.

FEATURES
The series has a colorful and kid-friendly design and fun chants and songs, animations, and puzzles, to grab students' attention and encourage active participation and engagement.


· Introduction of each letter or sound with a step-by-step approach
· Simple and fun activities with a high probability of success for a positive learning experience
· Gradual pacing with lots of varied repetition to ensure retention and progress
· Multimedia and interactive digital learning content
· Phonics series contains four stories to contextualize learning and provide reading practice